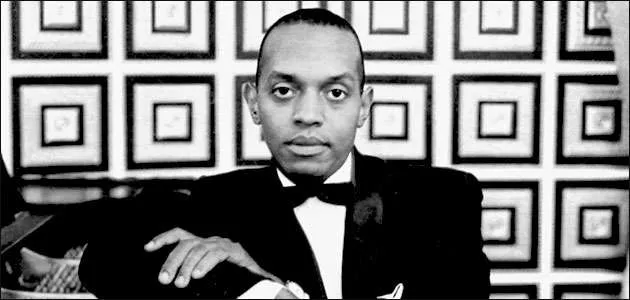 Don Shirley was one of the most talented musicians in the United States, but his limited opportunities to showcase his musical passion left him as an unknown genius to the majority of the masses.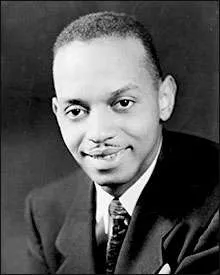 Donald Walbridge Shirley was born on January 29, 1927 in Pensacola, Florida. His father, Edwin, was an Episcopal priest and his mother, Stella, was a schoolteacher. Both parents had immigrated from Jamaica and raised their family to value education. Donald had three brothers, two of whom became doctors, and a sister and half-sister. Stella passed away when Donald was nine years old.
Donald had been taught to play the piano by his mother around the age of two. He was a true musical prodigy, invited at the age of nine to study music theory with Mittolovski at the Leningrad Conservatory of Music. Within a year he was also studying under Conrad Bernier, a French-Canadian organist and composer who served as a professor at Catholic University in Washington, D.C., and under George Thaddeus Jones, the chairman of the theory and composition department at the Catholic University School of Music.
At the age of 18, Shirley made his debut at the Boston Pops with noted Black conductor Dean Dixon serving as the guest conductor.  Shirley performed Tchaikovsky's Piano Concerto No. 1 in B-flat Minor. A year later he performed one of his own compositions with the London Philharmonic Orchestra and soon was touring across the world, notably for the Haitian government at the Exposition International du Bi-Centenaire De Port-au-Prince, with the Detroit Symphony, the Chicago Symphony, the Cleveland Orchestra, the NBC Symphony, and the National Symphony Orchestra Washington. He played more than 90 concerts per year at one point and was composing symphonies and small pieces for various instruments.
At this point his career appeared to be soaring, yet he walked away from music for a time, reportedly due to the frustrations facing Black musicians and their lack of opportunities and cumbersome challenges. He took this time to attend classes. It is unclear exactly what his studies entailed, with some sources reporting that he studied psychology at the University of Chicago. Other sources claim that he never attended graduate school, but instead was awarded two honorary degrees. As a result, he was referred to as Dr. Shirley by most of the public thereafter. There is no disputing that he was brilliant and talented man. He was well-known throughout he is life as an exceptional painter and spoke at least eight languages.
At some point in his 20's, Shirley sat down with impresario Sol Hurok to discuss his career options. He wanted to tour the United States and the world as a classical concert pianist, playing compositions by Chopin and Beethoven. Hurok was the man who financed the world's concerts and operas, and served as the manager of the great Black American singer Marian Anderson. He advised Donald that American audiences would never accept a "colored" pianist on the classical musical stage and recommended that he concentrate on pursuing a career playing jazz and popular music. Shirley was crushed by this assessment, which dashed his dreams and detoured him from following his passion. Eventually, he accepted that Hurok was probably correct and began preparing himself to play the type of music that the masses would readily receive. He did so, however, in his own style.
"His virtuosity is worthy of Gods." – Igor Stravinsky
He performed many of the standards of the day, but introduced some of his classical stylings into the performances, adding a nuance and sophistication not often heard in the music. He would record more than 20 records during the 1950s and 1960s. One of his songs, "Water Boy" (performed as the Don Shirley Trio) reached the No. 40 spot on the Billboard Hot 100 chart and stayed on the chart for 14 weeks. He was admired by many other musicians of the day including Duke Ellington, with whom he maintained a friendship with and performed with for years. He played onstage at Carnegie Hall in 1955 for the debut of Ellington's "New World" and wrote "Divertimento for Duke by Don," a symphonic work performed by the Hamilton Philharmonic Orchestra of Ontario in 1974, the year of Ellington's death. He appeared on various television shows including the Arthur Godrey Show and appeared with the Boston Pops in Chicago, Illinois at the invitation Arthur Fiedler in 1954. But it was in nightclubs of jazz and pop that he spent most of his time. He toured throughout the United States playing nightclubs, performing the popular songs from his albums, including "Water Boy," "Lullaby in Birdland," "Drown in My Own Tears" and songs from "Orpheus in the Underworld." Despite his popularity and success, Shirley hated playing in nightclubs, bemoaning the fact that he felt the audiences didn't respect his music enough. He also believed that jazz pianists demeaned themselves in the manner in which they carried themselves on stage. He complained in a 1982 New York Times interview that "They smoke while they're playing, and they'll put the glass of whisky on the piano, and then they'll get mad when they're not respected like Arthur Rubinstein." Despite his reservations and disappointment with his career path, he enjoyed the riches of success, living in a plush apartment among the artists units above Carnegie Hall… but financial success and critical acclaim was not enough for him.
In April 1956, singing great Nat King Cole was performing onstage with the Ted Heath Band in front of an all-white audience in Birmingham, Alabama, when he was attacked and brutally beaten by a group of white men. The beating was the result of a plan by members of the "White Citizen's Council," a white supremacist organization. The plan called for more than 100 men to rush the stage and attack Cole in order to denounce "Rock and Roll" music and to send a message to Blacks looking to integrate the south and improve the lives of Black southerners. Cole, thereafter, refused to ever play in the south again.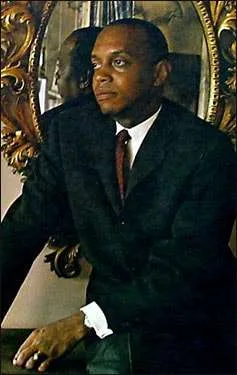 Six years later, Don Shirley decided to take on the south himself. He planned to tour the same segregated venues that proved so resistant to to the thought of a Black man having skills and sophistication in their midst, bringing his stylings of jazz and pop music as well as variations of Negro spirituals to his audiences. He was determined to gain the begrudging respect of these people, prompting them to love the music of the same people whom they oppressed. Perhaps then, he thought, they will begin to change they way they feel about their fellow man. The web site "Black Girl Nerds" described it thus : "Shirley's decision to tour that same area was a dangerous one, but something he felt needed to be done. It was like tempting the very hand that slammed the doors on his original dream. The tour would show the country that they could try, but would never keep talented and passionate Black people from realizing their potential and dreams."
In addition to the blatant racist attitudes held by the masses in the deep south, there were various laws, as well as unwritten rules, used to persecute Black people and especially travelers. Many of these municipalities had places designated as "Sundown Towns" or had "Sundown Laws," in which people of color are banned from certain locales or forced to depart them by sundown each evening or face arrest. Furthermore, a Black traveler faced more than just dangers in traveling, but also the inconvenience of not being able to find lodging, or places to eat or purchase fuel, as many establishments were designated as white only. Blacks traveling to weddings, funerals or other business events, therefore had a difficult time planning their routes. In response to this, New York City mailman Victor Hugo Green published a travel guide for Black road-trippers called "The Negro Motorist Green Book." The Green Book, first published in 1936 served as a roadmap through the south, providing the location of safe and hospitable restaurants, motels and gas stations and routes along the way. The book served as a guide to navigate the Jim Crow south. In addition to making travels safer for Blacks, it also provided a boon to entrepreneurs who catered to Blacks along the way and was published in association with Standard Oil and sold in Esso stations untied 1936.
"There will be a day sometime in the near future when this guide will not have to be published. That is when we as a race will have equal opportunities and privileges in the United States. It will be a great day for us to suspend this publication for then we can go wherever we please, and without embarrassment." —excerpt from forward in the 1948 edition of The Negro Motorist Green Book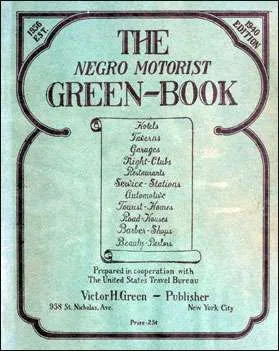 While the Green Book would serve to guide Shirley to safe locales, he also needed help in protecting him from assaults such as that which Nat King Cole had suffered. He therefore hired Tony "Lip" Vallelonga, a bouncer at New York's Copacabana nightclub to serve as his driver and bodyguard for his tour throughout the south. Vallelonga was a former minor-league baseball player who served in the U.S. Army in postwar Germany. He was also prejudiced against Blacks. The money that Shirley offered him was enough for Tony to take the job and the two departed New York for a tour of the south. Along the road, Vallelonga witnessed numerous incidents which shined a spotlight on the treatment that Dr. Shirley and other Blacks were subjected to as part of their daily life. He also was subjected to resentment and abuse due to his working for Shirley. At one point, Tony was pulled over by police officers who chastised him for violating the "sundown laws" in transporting Dr. Shirley through their town at night. When one of the officers hurled an ethnic slur at Vallelonga, Tony punched him and both he and Dr. Shirley were locked up for the night in a local jail. Dr. Shirley made a call to U.S. Attorney General Robert Kennedy from jail. Shirley had become friendly with the Attorney General and his brother, President John Kennedy, in the years prior, and Bobby contacted the governor who ordered the men released (this incident occurred just a few days before the President was assassinated in Dallas, Texas).
Along the tour they encountered further racial incidents, some subtle and others blatant. Dr. Shirley was often denied the opportunity to enjoy the same type of lodging that Tony and the white members of the Don Shirley Trio enjoyed, and Shirley was often unable to eat in the same venues in which he was performing. The journey took its toll, but they completed it and Vallelonga continued to drive Shirley back through northern states for almost a year and a half. Despite his early prejudice, Vallelonga grew to respect and admire Dr. Shirley and the two began a life-long friendship.
"My father learned a lot from Dr. Shirley, it changed his life — how he raised us as children, how he treated other people… he listened to what Dr. Shirley said, and it changed him." – Nick Vallelonga, Screenwriter
Their story, and specifically the tour through the south was depicted in the major motion picture film "Green Book," released in 2018 (Tony's son Nick was the screenwriter and based it on his interviews with his father and Dr. Shirley). Tony would go on to be promoted to the position of Maitre'D at the Copacabana and was later noticed by Hollywood director Francis Ford Coppola, who gave him a bit part in the Oscar winning picture "The Godfather." Tony would continue on in film and television with parts in "Dog Day Afternoon," "Donnie Brasco," "Goodfellas," and a recurring role as Carmine Lupertazzi in the television series "The Sopranos."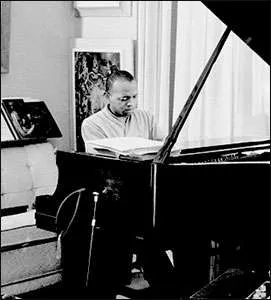 Dr. Shirley continued performing into the 2000's and passed away in New York City on April 6, 2013 at the age of 86. Over his career he composed symphonies, concertos, an opera and performed with his own trio and quartets. He was well respected by artists across several musical genres. While history had seemingly forgotten him, the movie Green Book brought about a resurgent interest in his life and career and he is being rediscovered by a whole new generation as the musical genius that he was and  as a
Great Black Hero
.
"The black experience through music, with a sense of dignity, that's all I have ever tried to do." – Dr. Donald Shirley
Sources:
Don Shirley And 'The Green Book' Are The Historical Anchors Of Mahershala Ali's New Segregation-Era Film: https://www.vibe.com/2018/11/don-shirley-green-book-mahershala-ali-movie
BGN Profile: Dr. Don Shirley of 'Green Book': https://blackgirlnerds.com/bgn-profile-dr-don-shirley/
Green Book: History vs. Hollywood: http://www.historyvshollywood.com/reelfaces/green-book/
Walkabout: Don Shirley, back in the spotlight: https://www.post-gazette.com/opinion/diana-nelson-jones/2018/11/26/Don-Shirley-Negro-Motorists-Green-Book-National-Public-Radio-1A-Movie-Club/stories/201811250111
'Green Book' Is A True Story: https://www.bustle.com/p/green-book-is-a-true-story-that-could-only-be-told-after-tony-lip-don-shirley-were-gone-13142916
Don Shirley – Wikipedia: https://en.wikipedia.org/wiki/Don_Shirley
Green Book: The Real-Life Story of Dr. Don Shirley: https://www.vanityfair.com/hollywood/2018/11/green-book-movie-true-story-don-shirley-tony-vallelonga
Who Was Don Shirley? 'Green Book' Tries to Solve the Mystery: https://www.nytimes.com/2018/11/02/movies/don-shirley-green-book.html
Donald Shirley, a Pianist With His Own Genre, Dies at 86: https://www.nytimes.com/2013/04/29/arts/music/donald-shirley-pianist-and-composer-dies-at-86.html
https://greatblackheroes.com/wp-content/uploads/2018/12/donaldshirley-featured01.jpg
300
630
Gaius Chamberlain
https://greatblackheroes.com/wp-content/uploads/2018/04/gbh-logo152x65.png
Gaius Chamberlain
2018-12-08 08:02:01
2020-12-10 21:04:58
Don Shirley