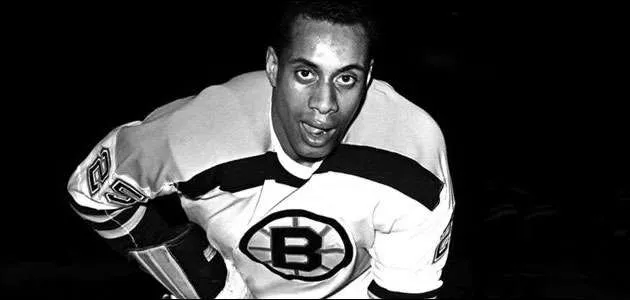 Willie O'Ree is honored by many as the "Jackie Robinson" of hockey, as he was the first Black player in the league's history. But his efforts to change the culture of the game spanned many decades beyond his playing days.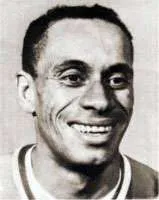 O'Ree was born in the small coal mining town of Fredericton, New Brunswick in Canada, the youngest of thirteen children. He was very driven, both academically and in athletics. He explained that there were only two Black families in the town when he was growing up. As such, he competed in sports against white competition and as he excelled, he began believing that he could compete at pro levels. He began playing organized hockey at the age of five because "that was the thing to do in the winter. Everything freezes over, the ponds, rivers, creeks. Every chance I had, I was on the ice. I even skated to school. My Dad squirted the garden hose on the back yard, and we had an instant rink."
After graduating from the New Brunswick Amateur Hockey Association he joined the York County Hockey League's Fredericton Merchants. Playing in only six games in the 1951-1952 season, he scored 10 goals and had four assists. He spent the next few seasons shuttling back and forth between the Fredericton Capitals Junior and Senior league teams, leading his team to the 1954 Allan Cup tournament, registering seven goals and eleven assists. He joined the the Quebec Junior Hockey League's Quebec Frontenacs in 1954-55 and led them to the 1955 Memorial Cup tournament, scoring 27 goals with 17 assists in 43 games.
He also competed in baseball and was a good enough shortstop and second baseman that the Milwaukee Braves invited him to train at one of their minor league facilities in Waycross, Georgia in the United States. Although he preferred a career in hockey over baseball, he traveled to the camp in order to keep his legs in shape. This was his first experience traveling to the segregated south and he was forced to deal with the racism that was prevalent in the Jim Crow south, a type of racism that he had never experienced in Canada. "I flew into Atlanta and when I get off the plane, the first thing I see is restrooms marked 'white only' and 'colored only,'" O'Ree said. He was delighted when the Braves sent him back to Canada to get more seasoning. While in the United States, however, he had the opportunity to meet Black baseball star Jackie Robinson in Brooklyn in 1949. "I knew he broke the color barrier," O'Ree recalls, "and when I actually met him, he said, 'There's no black kids that play hockey.' And I said, 'Yeah, there's a few.'" Robinson told him "Whatever sport you choose, work hard and do your very best. Things will work out for you."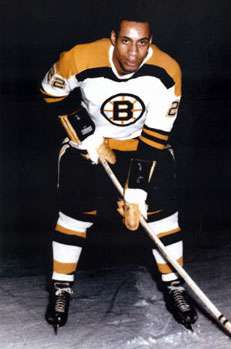 Phil Watson, a former New York Ranger player, was one of Willie's early coaches and he saw a great talent in O'Ree. He told him "Willie, you know, there are no black players in the NHL. You could be the first. You have the skills, you have the ability. All you have to do is work hard." He would receive similar encouragement from coaches in the future such as Punch Imlach, Joe Crozier and Jack Stewart.
He returned home and played for the Kitchener-Waterloo Canucks, an Ontario Hockey Association junior league team based in Kitchener, Ontario and scored 30 goals and handed out 28 assist during the 1955-1956 season.
While playing one afternoon though, his life and his career changed in an instant. After being cross-checked by an opposing defenseman, he was struck in the eye by a puck which ricocheted off of a stick. His retina was shattered and this resulted in the loss of 97% of the vision in his right eye which had to be removed years later.
He was advised to abandon his career in hockey, but he was back on the ice eight weeks later, keeping the injury from the attention of his team and fellow players. Having been a left wing, the injury would make it difficult to keep track of the puck coming into him from his blind side. He was forced to turn his head all the way towards his right shoulder to track it with his left eye. Later in his career he would switch to the right wing position. As a natural left handed shooter, this was somewhat unnatural to him because it forced his to take passes in on his backhand. O'Ree adjusted his game and adapted to his new position, but he never informed anyone of the injury. He knew that if they found out that he was blind in one eye, he would never be permitted to play professionally. Throughout his career, he feared the day when his injury would be discovered. "I never took an eye exam in all the 21 years I played. I never sat in front of an eye machine. I don't know why back then they didn't make me… I kept my fingers crossed all those years hoping that nobody would find out. I just played and eventually forgot about it."
His greatest strengths were the speed with which he could skate and his checking ability on defense. While he was not imposing in stature at 5' 10" (178 cm) and 175 lbs. (79 kg), his toughness, determination and speed allowed him to make a considerable impact upon opposing players into the boards.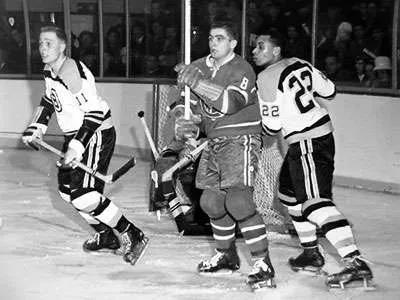 In 1956 he turned pro and signed with the Boston Bruins minor league affiliate the  Quebec Aces, signing a $3,500.00 contract with a signing bonus of $500.00. O'Ree scored 22 goals with 12 assists in his first season and the Aces went on to win the Quebec Hockey League championship that year. During the 1957-1958 season he scored 13 goals and had 19 assists. O'Ree was called into the Aces office and told that he had been called up to the Boston Bruins and was to meet the team in Montreal to play against the Canadians on January 18, 1958. Although he had been invited to the Bruins training camp earlier in the season, he was surprised to be getting the call so soon. Boston was short a wing on the team because of an injury and the team called up Willie just to fill that spot for two games, playing him on a line alongside  Boston centerman Don McKenney and right wing Jerry Toppazzini. While this seemed like a routine roster maneuver, it was significant in that it broke the color barrier in the National Hockey League. Never before had a Black player stepped on the ice in the 41 years of the league's existence. His coach, Milt Schmidt, acknowledged that he would be the first Black player in the league and that the team was behind him and to just go out and play hockey.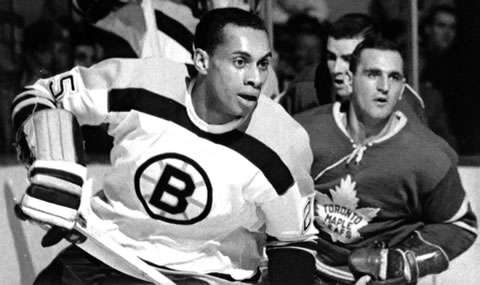 As monumental as the moment might appear years later, it was not regarded as such at the time as Willie was sent back down to the Aces after only two games. "I was expecting a little more publicity. The press handled it like it was just another piece of everyday news. I didn't care that much about publicity for myself, but it could have been important for other Blacks with ambitions in hockey. It would have shown that a Black could make it." He played with the Aces for another two years before moving to the Kingston Frontenacs of the  Eastern Professional Hockey League for the 1959-1960 season. During the next season he was called up to the Boston Bruins squad again and played in 43 games, scoring four goals and assisting on ten others. While his statistics would not appear to be earth-shattering, they were respectable when considering the pressure that he was under, particularly in regard to the treatment he received from fans and opposing players. In a 2012 bleacherreport.com article Willie was quoted as saying "Guys would take cheap shots at me, just to see if I would retaliate… They thought I didn't belong there. When I got the chance, I'd run right back at them. I was prepared for it because I knew it would happen. I wasn't a great slugger, but I did my share of fighting. I was determined that I wasn't going to be run out of the rink." The abuse was so bad that during one game Chicago Blackhawks center Eric Nesterenko hit him in the face with the butt-end of his hockey stick, knocking out two of Willie's teeth and breaking his nose.  O'Ree responded by hitting Nesterenko over the head with his stick. This set off a melee between the teams and necessitated Nesterenko getting fifteen stitches in his head.
His treatment by the fans was hardly better. "Racist remarks from fans were much worse in the U.S. cities than in Toronto and Montreal. I particularly remember a few incidents in Chicago. The fans would yell, 'Go back to the south' and 'How come you're not picking cotton.' Things like that. It didn't bother me. Hell, I'd been called names most of my life. I just wanted to be a hockey player, and if they couldn't accept that fact, that was their problem, not mine." He further recalled "In the penalty box, stuff would be thrown at [me], and they'd spit at me… I never fought one time because of racial remarks. I fought because guys butt-ended me and speared me and cross-checked me. But I said, 'If I'm going to leave the league, it's because I don't have the skills or the ability to play anymore. I'm not going to leave it 'cause some guy makes a threat or tries to get me off my game by making racial remarks towards me.'"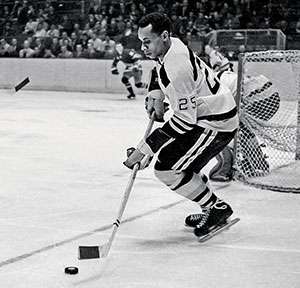 He was liked by his fellow players and the Boston fans, based on his pleasant personality and his hard work ethic. Coach Schmidt explained "he always had a smile, no matter what was happening, and he was a very brainy player, always highly regarded by his teammates and the higher-ups." Former teammate Bronco Horvath  added "he never complained, and I was always complaining. Not Willie. A real team man." The respect from his teammates saw them stand by his side during confrontations with opposing teams. "If there were slurs about him, we had guys on our Bruins, guys like Fern Flaman and Leo Labine, that would go right after them," Horvath recalled.
Willie was known for his speed and Bruin coach Milt Schmidt considered him one of the fastest skaters in the NHL. He could hit top speed within four or five strides and would charge the goal, making him a dangerous offensive player. Of the four goals he scored that season, his favorite occurred in the third period of a game against the Montreal Canadians when he scored on a low shot that ended up being the game winner and he was rewarded with a standing ovation from the Boston home crowd.
After the season's end, Willie looked forward to working out during the summer and preparing to join the Bruins in the fall. Coach Schmidt complimented Willie, telling reporters that "Willie's got all the equipment a good professional needs and some splendid natural advantages… I hope he'll be with us a long time." Coach Schmidt and Lynn Patrick, the general manager encouraged Willie about his play. "They said, 'Go home and have a good summer. We're impressed with your play. You'll be back with the Bruins.'" Unfortunately, six weeks later, he received a telephone call from a sports reporter asking for his reaction to being traded to the Montreal Canadians. O'Ree never received an explanation from the team about why he was traded. Montreal was one of the best teams in the league and was stocked with talent so Willie was not surprised when he was assigned to the Canadians minor league farm team, the Hull-Ottawa Canadians. He never appeared in the National Hockey League again.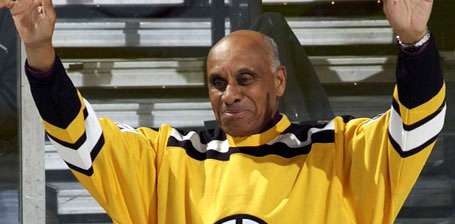 Willie was dealt to the Los Angeles Blades of the Western Hockey League in 1961 and played for the team for six seasons. With a surplus of left wings on the team, Coach Alfie Pike asked O'Ree to consider switching to right wing. This worked miracles for Willie, allowing him to receive passes more naturally with his left eye and he won the league scoring title in 1965 and 1969 and was named to four all-star teams. He scored a career high of 39 goals  after being traded to the San Diego Gulls  and achieved a career high in points, scoring 79 in 1968-1969. His success would lead many to wonder how successful he might have been in the NHL had his vision not been impaired or if he had played as a right wing while with the Bruins.
O'Ree would finish his career playing for two seasons with the San Diego Charms of the Southern California Senior Hockey League and then finally with the San Diego Hawks of the Pacific Hockey League, retiring at the end of the 1978-1979 season. He was honored in 1984 with induction into the New Brunswick Sports Hall of Fame and began working in the security field with the Hotel Del Coronado in San Diego.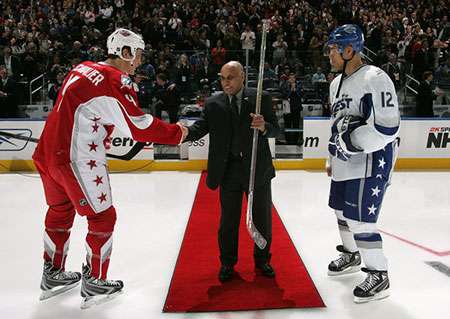 While Jackie Robinson's breaking of the color barrier led to hundreds of Black players entering Major League Baseball over the next decade, no Black players made it to the National Hockey League for another 26 years when Mike Marson was drafted by the Washington Capitals in 1974 (it should be noted that while O'Ree broke the Black color barrier in the NHL, Larry Kwong, a Canadian of Chinese descent, played one game for the New York Rangers 1948). O'Ree's impact on the NHL would not be limited to just his playing days, however. In 1998, the National Hockey League approached him about becoming the director of the NHL/USA Hockey Diversity Task Force, a non-profit program aimed at increasing minority participation in youth hockey.
Over time, Willie O'Ree has been moved from just being a footnote in hockey history to being honored for his contributions to the sport. In 2000, he was awarded the The Lester Patrick Trophy, an annual award presented for outstanding service to hockey in the United States. He was honored on January 19, 2008 by the NHL at TD Garden in Boston to commemorate the 50th anniversary of his NHL debut. The City of Fredericton named a sports complex after him the same week and he was honored during the NHL all-star game on January 28, 2008 and was honored a few weeks later by ESPN for Black History Month. On October 29, 2008, he was presented with an Award for Outstanding Commitment to Diversity and Cross Cultural Understanding by San Diego State University and inducted into the Breitbard Hall of Fame later that year. On June 28, 2011, Willie was honored again at TD Garden with the Hockey Legacy Award, but his biggest acknowledgement was the presentation of the Order of Canada awarded to him by Her Excellency, the Right Honorable Michaëlle Jean, Governor General of Canada. It is the highest civilian award given to a Canadian citizen. He was honored as a hockey pioneer and dedicated youth mentor.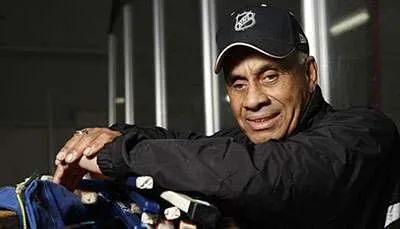 The NHL created the Willie O'Ree All-Star Game in 1997 which pits coed teams against one another in conjunction with other NHL activities. In 1998, he was named the director of youth development for the NHL's diversity program, giving clinics and speaking at schools in hopes of introducing hockey to a generation of children who might never have played it before. NHL Commissioner Gary Bettman, acknowledged the impact O'Ree has made on the "40,000 children" he has met. "He has a resolve and an inner strength that allows him to do what he believes and not let anything get in his way."
---
---
Sources:
https://greatblackheroes.com/wp-content/uploads/2016/01/willieoree02.jpg
300
630
Gaius Chamberlain
https://greatblackheroes.com/wp-content/uploads/2018/04/gbh-logo152x65.png
Gaius Chamberlain
2016-01-13 03:44:24
2019-11-26 15:53:12
Willie O'Ree