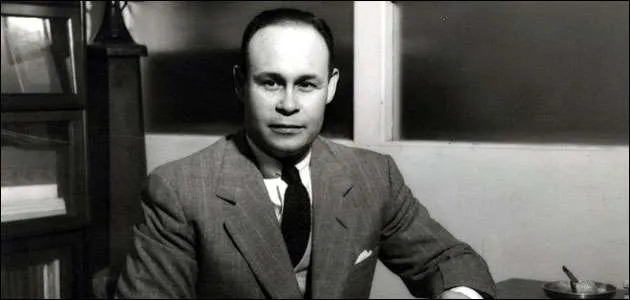 Charles Drew was one of those exceptional individuals who seemed to excel at everything he did and  would go on to become a great pioneer in the field of medicine.

Charles Drew was born on June 3, 1904 in Washington, D.C., the child of Richard and Nora Drew and oldest of five children. Richard was a carpet layer and served as the financial secretary of the Carpet, Linoleum, and Soft-Tile Layers Union. Charles and his siblings were raised in a middle-class, interracial neighborhood and their lives were focused on education and athletics. Charles was an outstanding athlete. As a child he had been an award winning swimmer and he starred at Dunbar High School in football, baseball, basketball and track and field, winning the James E. Walker Memorial medal as his school's greatest all around athlete in both his junior and senior years. He was named "best athlete," "most popular student," and "student who has done the most for the school" in his senior year.
After graduating from Dunbar in 1922, he attended Amherst College in Massachusetts where he captained the track team and starred as a halfback on the school's football team, earning the Thomas W. Ashley Memorial trophy in his junior year as the teams most valuable player. He was also named to the All-American team. He was a popular student and Amherst was a liberal college but as one of only 13 African Americans in a student body of 600, he experienced racism when he was passed over for the role of being the football team's captain in his senior year, an honor he clearly desired. He was also subjected to prejudice when traveling to away games as he was denied admittance to restaurants. At the end of his senior year, in 1926, he was presented the Howard Hill Mossman trophy as the person who brought the most to Amherst athletics during his four years in school.
After graduating from Amherst, Drew accepted on a position as a biology instructor at Morgan State University in Baltimore, Maryland and also served as the university's Athletic Director. During his two years at Morgan State, he aimed to turn the university's basketball and football programs into collegiate champs.
In 1928, Charles decided to follow his interest in medicine. He traced his desire to study medicine to his sister Elsie's death from tuberculosis in 1920, He was also encouraged by his biology professor at Amherst, Otto Glaser, to follows his talents in science and to apply to medical school. He applied to Howard University Medical school but was turned down because the school felt he did not have the prerequisite number of undergraduate English credits. He was, however, accepted by Harvard University but they requested that he wait until the following year to attend. Eager to begin his studies, Drew instead enrolled in McGill University in Montreal, Canada. He won a prize in neuroanatomy and was a member of Alpha Omega Alpha, a medical honor society and in his third year was awarded a scholarship. During his fifth year, he was awarded the J. Francis Williams Prize in medicine and was accepted as a member of the Medical Honorary Society.
"So much of our energy is spent in overcoming the constricting environment in which we live that little energy is left for creating new ideas or things. Whenever, however, one breaks out of this rather high-walled prison of the "Negro problem" by virtue of some worthwhile contribution, not only is he himself allowed more freedom, but part of the wall crumbles. And so it should be the aim of every student in science to knock down at least one or two bricks of that wall by virtue of his own accomplishment." – Charles Drew
While studying at McGill, Charles also continued to compete in track and field. In his first year, he set the intercollegiate record in the 120-yard high hurdles with a time of 15.8 seconds. He won first place in several events during the Canadian championship and set numerous records. He captained the team and guided McGill to five consecutive CIAU track and field championships from 1928-32 before graduating from medical school in 1933 with Master of Surgery and Doctor of Medicine degrees, finishing 2nd in his class of 127 students.
He remained in Montreal for a while as an intern at Montreal General Hospital and at the Royal Victoria Hospital. In 1935, he came back to the United States and commenced working as an instructor of pathology at Howard University in Washington, D.C. He was also a resident at the Freedmen's Hospital (the teaching hospital for Howard University) and was presented the Rockefeller Foundation Research Fellowship. He put in two years at Columbia University in New York, attending classes and working as a resident at the Columbia University Presbyterian Hospital. During this time he became involved in research on blood and blood transfusions.
A few years back, while a student at McGill, Drew had saved a man by giving him a blood transfusion 
and had studied under Dr. John Beattie, an instructor of anatomy who was extremely interested in blood transfusions. Now at Columbia, Charles authored a dissertation on "Banked Blood" in which he explained a technique he developed for the long-term preservation of blood plasma. Prior to his discovery, blood could not be stored for more than two days because of the rapid break down of red blood cells. Drew discovered that by separating the plasma (the fluid part of blood) from the whole blood (in which the red blood cells can be found) and then refrigerating them individually, they could be combined up to a 7 days later for a blood transfusion. He also discovered that while everyone has a certain type of blood (A, B, AB, or O) and thus are kept from receiving a full blood transfusion from somebody with a different blood type, everyone has the same type of plasma. Therefore, in certain cases where a whole blood transfusion is not necessary, it was adequate to give a plasma transfusion which could be administered to anybody, regardless of their blood type. He persuaded Columbia University to establish a blood bank and soon was asked to go to Britain to help set up that country's initial blood bank. Drew became the first African-American to receive a Doctor of Medical Science degree from Columbia University and was now developing a reputation worldwide.
On September 29, 1939, Charles married Minnie Lenore Robbins, a professor of home economics at Spelman College in Atlanta. The two had met at a conference in April 1939 and they would eventually have four children. Concurrently, however, World War II was breaking out in Europe and Drew was designated as the Supervisor of the Blood Transfusion Association for New York City and oversaw its initiatives towards providing plasma to the British Blood Bank. He was subsequently named a project director for the American Red Cross but soon resigned his position after the United States War Department issued a directive that blood taken from white donors should be segregated from that of Black donors.
In 1942, Drew came back to Howard University to head its Department of Surgery, and also served as the Chief of Surgery at Freedmen's Hospital. Eventually he was named Chief of Staff and Medical Director for the Hospital. In 1944 he was honored with the Spingarn Medal from the National Association for the Advancement of Colored People for his work on blood plasma and during his acceptance speech he addressed the controversy over segregating plasma during World War II.
"It is fundamentally wrong for any great nation to willfully discriminate against such a large group of its people. . . . One can say quite truthfully that on the battlefields nobody is very interested in where the plasma comes from when they are hurt. . . . It is unfortunate that such a worthwhile and scientific bit of work should have been hampered by such stupidity." – Charles Drew
He would also protest the fact that the American  Medical Association and the American College of Surgeons allowed their local chapters to restrict membership to Blacks. Thus, as eminent and qualified as he was, he was unable to obtain membership in either of these prestigious organizations (he would be elected a fellow of the American College of Surgeons posthumously).
He was also presented with the E. S. Jones Award for Research in Medical Science and became the first Black to be designated an examiner by the American Board of Surgery. In 1945 he was awarded honorary degrees of Doctor of Science from Virginia State College as well as Amherst College where he attended college. In 1946 he was elected a Fellow of the International College of Surgeons and in 1949 was designated as a Surgical Consultant for the United States Army's European Theater of Operations.
On April 1, 1950, Drew and three colleagues were traveling to the John A. Andrew Hospital's annual free clinic in Tuskegee, Alabama. The car in which he was driving went out of control and turned over several times near Burlington, North Carolina. Drew suffered substantial injuries, but contrary to popular myth was not refused a blood transfusion by an all-white hospital. While the hospital (Alamance General Hospital) was segregated, the emergency room was not and he was attended to by three white physicians. He received transfusions and they consulted by phone with doctors at the Duke University Medical Center, twenty-five miles away. Unfortunately, his injuries were too severe and he died several hours later. His family eventually wrote letters to those physicians to thank them for the care they provided.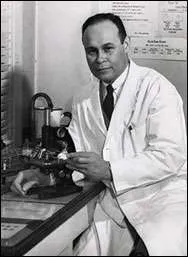 Over the years, Drew has been considered one of the most recognized and highly regarded figures in the field of medicine and his development of the blood plasma bank has provided a second chance of life to millions.
Sources:
Search for more info about Charles Drew
https://greatblackheroes.com/wp-content/uploads/2011/11/charlesdrew011.jpg
300
630
Gaius Chamberlain
https://greatblackheroes.com/wp-content/uploads/2018/04/gbh-logo152x65.png
Gaius Chamberlain
2011-11-22 20:07:20
2020-12-10 21:05:05
Charles Drew