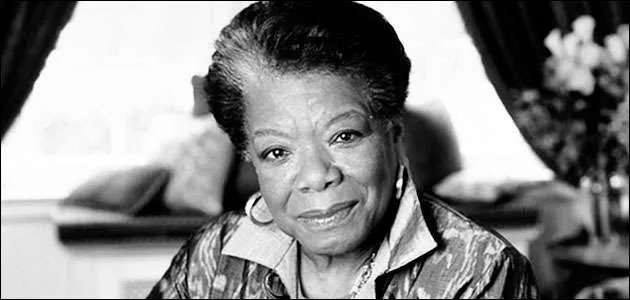 One of the foremost figures of the Civil Right Movement, Maya Angelou was a true visionary writer and performer who changed the landscape of the both the literary, political, and cultural world, and whose legacy will forever resonate with people around the world.
Marguerite Annie Johnson (aka Maya Angelou) was born on April 4, 1928 in St. Louis, Missouri, the daughter of Bailey (a navy dietitian) and Vivian (a nurse) Johnson. With the end of their troubled marriage, Angelou and her brother were sent to live with Annie Henderson in Arkansas, their paternal grandmother, at the tender ages of three and four. Henderson would become an inspiring figure for Angelou, whose perseverance during the Great Depression would see her achieve a successful enterprise as the owner of a general store.
Troubled Early Years, and Rising Above Adversity
Yet Angelou's childhood would be fraught with grief; when her father returned Maya and her brother into their mother's care, Angelou faced sexual abuse from her mother's boyfriend, known as Freeman. She would become silent for nearly five years; after telling her brother about the abuse who in turn informed the family, Freeman was consequently jailed only for a day, but then murdered a few days later allegedly by Angelou's uncles. Though Angelou had support from her family, sexual abuse was a subject even more stigmatized within the African American community back then than today. Resources and medical facilities dealing with specific sexual problems were not readily available, especially to African Americans, and recovering from such traumatic experiences was particularly challenging. Angelou would become one among many strong women to overcome this in solidarity of sexual abuse survivors. Because Angelou believed it was her voice which resulted in Freeman's death, she refused to speak; symbolic of the life which many women in her community faced, she was voiceless. Yet it was through this difficult period that she cultivated a deep love for literature and writing, learning to listen to the world she lived in and gaining her courage.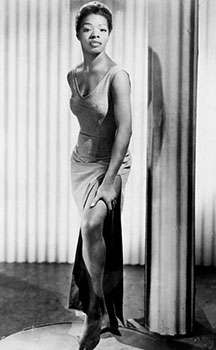 She returned to live with her grandmother in St. Louis, and through the help of her teacher Mrs. Bertha Flowers and inspirational works by Charles Dickens, William Shakespeare, Edgar Allan Poe, Frances Harper, Anne Spencer, and Jessie Fauset, Angelou began to speak once more. Her voice would return to ultimately become one of the most powerful and passionate of her generation and several which followed.
Beginning Her Career: Music, Writing, and Civil Rights Influences
Angelou once again returned to live with her mother in Oakland, and worked in San Francisco as the first African American female streetcar conductor while attending California Labor School. After the birth of her son, Clyde, Angelou would experience the challenges of living as an African American single mother. Occasionally employed in a series of jobs ranging from cook to prostitute, Angelou faced a struggle which many fellow women from her community did without the resources to get back on their feet. Angelou was only able to extend her options when she began to study and practice dance in New York and San Francisco, and after a few meetings with figures such as Alvin Ailey and Ruth Beckford, and a short marriage (Angelou was married a few times, but the number is unclear), she began to forge her own identity as "Maya Angelou" after performing Calypso at "The Purple Onion", touring Europe in Porgy and Bess, and releasing her first album, Miss Calypso.
Angelou's move to New York at the end of the 50's would prove to be pivotal; focusing on her writing career at the advice of novelist James O. Killens, she would meet legendary figures of the Harlem Renaissance including John Henrik Clarke, Rosa Guy, Paule Marshall, and Julian Mayfield, and in 1960 Martin Luther King, Jr. Inspired by King's movement, she and Killens would go on to become fundamental in organizing Civil Rights events like the Cabaret for Freedom for the Southern Christian Leadership Conference where she would become Coordinator and begin her anti-apartheid activism as well. She continued to perform in plays with artists like James Earl Jones and Roscoe Lee Brown.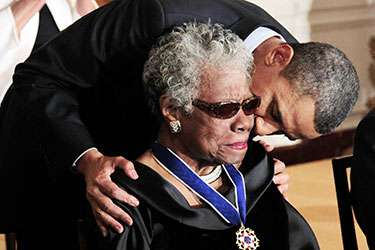 Around the World, and Emergence As a True Voice
Already published, Angelou's experiences around other parts of the world would also heavily influence her writing. Her journey to Africa would enable her to meet Malcolm X and Vusumzi Make, and work as an editor with papers like The Arab Observer, The Ghanaian Times, and The African Review among others, as well as doing gigs for Radio Ghana and Ghana's National Theatre. Her experiences and connections with Africa would resonate with her deeply, and Angelou's writing would flourish prolifically. Her return to the United States would see the assassination of Martin Luther King Jr., where she would fall into depression and grief. Yet as always, Angelou would rise again. While her community was grieving, she wrote, produced, and narrated Blacks, Blues, Black!, covering blues music and African heritage, and wrote her first biography, the iconic I Know Why the Caged Bird Sings. Published in 1969, it made waves in the international community, elevating Angelou to great acclaim.
Her career would be highlighted by several achievements from this time, including her production of Georgia, Georgia, work with Roberta Flack, Tony nominated performance in Look Away, work in Roots, several awards and honorary recognitions, work with figures like Oprah Winfrey, and teaching philosophy, ethics, theology, science, theater, and writing at Wake Forest University in Winston-Salem, North Carolina. Her speeches and poetry performances would grace inaugurations and rallies of presidents like Bill Clinton (for which her poem "On the Pulse of Morning" won a Grammy), Hillary Clinton and Barack Obama, as well as the United Nations. She also directed Down on the Delta, and began to frequently tour across the country to give speeches, to write her biographies (such as A Song Flung Up to Heaven), and also write greetings for Hallmark. A passionate philanthropist, she was also known for donating to causes like the Schomburg Center for Research in Black Culture in Harlem among others.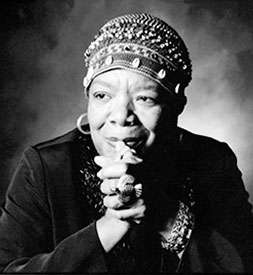 Passing and Legacy
After a lifetime of incredible achievement, Angelou passed away on May 28, 2014 of natural causes. Leaving behind a world which has been moved by her words and influence and her inspirational stories of overcoming her struggles, Angelou's legacy will always remain as a thinker and compassionate fighter whose simple yet thoughtful words of wisdom have changed the lives of people from across the globe, and especially within the community. Her poetry, writing, performances, speeches and lectures have helped to shed a light not only on the struggles of movements and generations, but cultivated hope for better futures through empowerment and courage. Angelou will always be remembered for her timeless contributions and courage in the face of adversity, and though the world has experienced a great loss, she has left us with a great gift of her memory and work.
---
---
Henrietta Cast is a freelance writer based in London, England. She grew up in NYC and has spent most of her writing career covering history and her heroes and inspirations from the past.
https://greatblackheroes.com/wp-content/uploads/2014/06/mayaangelou01.jpg
300
630
Henrietta Cast
https://greatblackheroes.com/wp-content/uploads/2018/04/gbh-logo152x65.png
Henrietta Cast
2014-06-04 14:48:55
2019-11-26 16:45:19
Maya Angelou