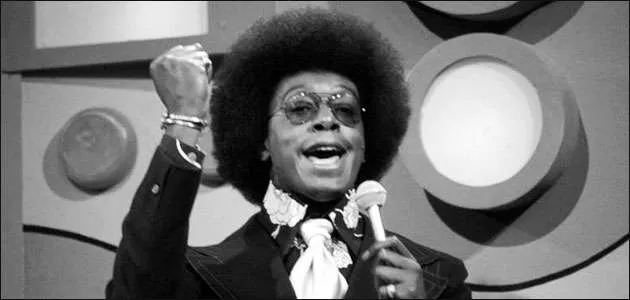 Donald Cortez Cornelius was born in Chicago, Illinois, on September 27, 1936, the son of a postal worker and a homemaker. In 1954 Don graduated from DuSable High School on the South Side of the city where he studied art and drew cartoons for the school newspaper. After his graduation he joined the United States Marine Corps and served 18 months in Korea on an airbase.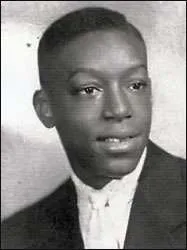 Returning to the United States in 1956, Cornelius took on several jobs, from selling tires to working for the Chicago Police Department before marrying Delores Harrison, his childhood sweetheart. Despite being a young man with a wife and two sons (Anthony and Raymond) to support and only $400 in his bank account, he quit his insurance job and enrolled in a three month broadcasting course. In 1966 he was successful in landing a broadcasting job, working for WVON, a radio station in Chicago as a disc jockey, news reporter and announcer.
A year later he moved on to a news and sports reporter role on television, hosting a program called "A Black's View of the News" at WCIU, a Chicago UHF station. The station had two youth-oriented shows, Kiddie-a-Go-Go and Red Hot and Blues. The shows featured in-studio African-American dancers, grooving to the popular music of the day. Cornelius saw the monetary value of catering towards the youth market and put together a series of concerts by local musicians at Chicago-area high schools. As these shows travelled from school to school, he called the tours "The Soul Train." Cornelius wanted to profile Black youths on television in positive ways instead of just in handcuffs. "I had a burning desire to see black people depicted on television in a positive light," Don later remembered. "He had this idea that what we had was not a talent deficit, but an opportunity deficit," Rev. Jesse Jackson would later say.
As his tours became more popular, Cornelius was able to convince WCIU that "The Soul Train" would translate well to television. Modeled after Dick Clark's "American Bandstand" television show, Soul Train was able to secure sponsorship from Sears, Roebuck & Company (which was based out of Chicago), and premiered on August 17, 1970. Don hosted the show, produced it, and sold all the advertising. The show aired live, every weekday afternoon and featured local acts (the debut show featured Jerry Butler, the Emotions and the Chi-Lites). The show met with immediate success, becoming Chicago's number one show amongst Black audiences, and within the year had drawn the attention of the Johnson Products Company, a Chicago-based Black hair care products behemoth. Johnson came on board and helped Cornelius to syndicate the show weekly in Atlanta, Birmingham, Cleveland, Detroit, Houston, Los Angeles, and Philadelphia beginning on October 2, 1971. (The debut show featured Eddie Kendricks, Gladys Knight & the Pips, Bobby Hutton and Honey Cone). Within a year, the show had expanded into another 18 markets.
Cornelius recognized that despite the popularity of Motown and soul music and the fact that the music was spanning several different cultures, there was no television program to effectively market bright new Black stars. He positioned Soul Train as a Black version of American Bandstand to introduce these budding stars and their music to viewers across the United States. "Almost all of what I learned about mounting and hosting a dance show I learned from Dick Clark," Cornelius related to Advertising Age. He served as the writer, producer and host of the show and moved his headquarters to Los Angeles, California (although he continued to run a local version of it in Chicago, which was hosted until 1979 by his assistant, Clinton Ghent, a Chicago TV host, dancer and athlete). While the program was meant to showcase the talents of Black artists and was targeted at a Black audience, its popularity among white audiences grew steadily over the years, becoming a groundbreaking show in bridging the gap between the races musically. The show was part of a "Black is Beautiful" movement in American culture and Cornelius was at the front of it. As the host of the show, Cornelius dressed in stylish, hip clothing and wore a large afro, just like the artists and the members of the live audience. In addition to the music, Soul Train featured Black dance, as members of the live studio audience were invited onstage during feature segments to break out their best moves in the "Soul Train Line" for the camera, including actress Rosie Perez, actor Fred "Rerun" Berry and Hall of Fame football player Walter Payton.

The Soul Train Line
Although the show was aimed at introducing Black acts, on occasion it featured white artists such as Elton John, David Bowie, Robert Palmer, and Hall and Oates. The show also featured Jazz, Hip Hop and Reggae artists on occasion.
While the music and the dancing were the stars of the show, Cornelius was without doubt its heart and soul. The New York Times described "his sharp suits, sky-high platform shoes, exuberant Afro and too-cool-for-school demeanor," and his smooth deep voice and his dignified approach to presentation brought a style and sophistication that helped to turn the performers into crossover artists. He signed off every show with his cool catch-phrase "… and you can bet your last money, it's all gonna be a stone gas, honey! I'm Don Cornelius, and as always in parting, we wish you love, peace and soul!"
"You watched that show so that you knew what to wear, you knew how to dance and you knew which songs were cool. It was a lifestyle brand before anyone called it that." Kenard Gibbs, former executive at Vibe Magazine.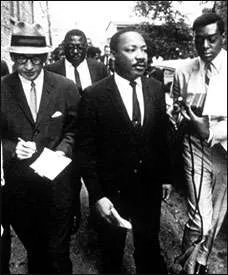 Despite the show's popularity and mainstream appeal, it was never an easy venture for Cornelius. Finding advertisers was always a struggle, a fact that angered him throughout his career. He was also unable to gain a network sponsor which would allow the show to become available to a larger audience at a designated time and channel, rather than appear in syndication at different times in different markets. With the popularity of the show as well as its influence on an audience with in the coveted 18-34 demographic, it seems that there must have been a racial component to the network disinterest. But it was not just that white executives ignored Cornelius and his ventures. It seemed that many Black media executives seemed to ignore his contributions as he was never featured on the cover of Ebony or Black Enterprise magazines. Furthermore, the success that Soul Train enjoyed brought about copycats and competitors. In 1973, Dick Clark created a Black-focused music and dance show called "Soul Unlimited" broadcast on ABC and in the 1980's MTV and BET networks created televisions shows that focused on Black music and artists. This greater exposure for the genre made Soul Train less of a "must-see-tv" event. Despite his success it seemed that Don was always in an up-hill battle.
Cornelius popularity over the years brought him to appear on talk shows and appear in television shows and movies, including No Way Back (1976), Roadie (1980), Tapeheads (1988) and Jackie's Back (1999). He also co-founded a soul and disco recording company in 1975 (Soul Train Recording Co.) which produced an album titled "Don Cornelius Presents The Soul Train Gang." Despite these ventures, the Soul Train empire was the focus of his attention for the rest of his career. In 1987, Cornelius started the Soul Train Music Awards, an annual award show honoring the best in Black music and entertainment. The first show was hosted by Dionne Warwick and Luther Vandross on March 23, 1987 and honored Stevie Wonder with a lifetime achievement award. He later created the Soul Train Comedy Awards.
In 1993, Cornelius stepped down from his role as the host of Soul Train, and brought in a number of guest hosts. He told the New York Times that "I had come to believe . . . that the era of the well-spoken, well-dressed Dick Clark, Don Cornelius-type in a suit and a tie was over … I am just convinced that people want to see people on TV who are more like themselves." Don continued to work behind the scenes of the show until 2006, when after 35 seasons on the air, first run production of episodes ended. When the show ended, Don turned his attention to developing a movie about the show. He told the Los Angeles Times that "It wouldn't be the Soul Train dance show, it would be more of a biographical look at the project. It's going to be about some of the things that really happened on the show."
After Soul Train ended, Don's life began a downward spiral. He married for the second time in 2001, this time to Viktoria Chapman, a former Miss Ukraine and an adult-film actress. On October 17, 2008, Cornelius was arrested on a felony domestic violence charge at his Los Angeles home on Mulholland Drive. He pled no contest to misdemeanor domestic violence and was sentenced to three years probation, ordered to complete a 52-week domestic battery violence treatment, 300 hours of community service and to stay 100 yards away from where the event took place. Viktoria filed for divorce and the matter took a toll on Don. Within the divorce documents he told the judge "I am 72 years old. I have significant health issues. I want to finalize this divorce before I die." He and Viktoria were finally divorced in 1990. TMZ reported that he had suffered a stroke within the past few years and it was later reported that he had undergone a 21-hour brain operation in 1982 to correct a congenital deformity in his cerebral arteries. As a result of the operation he had suffered from seizures for years thereafter and suffered an aneurism in 1987. His failing health caused him to become very depressed. He phoned his son Anthony at 3:00 AM on February 1, 2012, complaining that "I don't know how much longer I can take this." When his son arrived at the house he found his father with a bullet wound to his right temple. Don was transported to a local hospital but was pronounced dead from a suicide at the age of 75. Former Soul Train host Shear Moore told ETOnline.com that he believed that Cornelius may have begun to suffer from the "the effects of dementia or Alzheimer's disease" in addition to the other illnesses that he was dealing with. "I hope that wherever he is now, he's at peace," Moore said. "I don't know how he got to this place. I don't know what made him take his own life this morning. But after we shed our tears, after we say our prayers, after we put him to rest in our own ways, I hope there's a lot of celebration."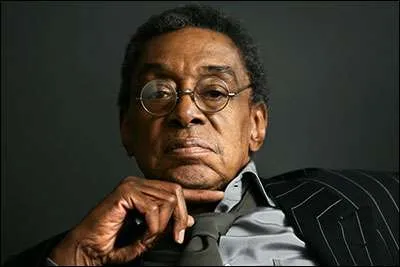 While the end of his life was tragic, Don Cornelius legacy was a bright light to millions who were entertained and influenced by his vision of Black culture. While he did not live to see the Soul Train movie that he envisioned, in 2019, the television movie "American Soul" was released, starring Sinqua Walls in the role of Don Cornelius. The movie presented the story of Cornelius, and his ambitious drive to expand Black culture, to millions of young people who were unfamiliar with his story.
Don Cornelius is considered as a legend in the entertainment industry and will be remembered as a pioneer in television programming and Black culture and is a Great Black Hero.
Don Cornelius Biography – https://www.biography.com/people/don-cornelius-273681
Don Cornelius – https://en.wikipedia.org/wiki/Don_Cornelius
When the Music Stopped for Don Cornelius – https://www.nytimes.com/2012/03/11/fashion/don-cornelius-host-of-soul-train-and-his-muted-legacy.html
Don Cornelius – https://www.encyclopedia.com/education/news-wires-white-papers-and-books/cornelius-don-1936
https://greatblackheroes.com/wp-content/uploads/2019/02/doncornelius-featured01.jpg
300
630
Gaius Chamberlain
https://greatblackheroes.com/wp-content/uploads/2018/04/gbh-logo152x65.png
Gaius Chamberlain
2019-02-02 19:55:54
2020-12-10 21:04:58
Don Cornelius